Free Viewer Tool
---
During model development it is useful to show the model to other team members or customers and discuss it with them. For these purposes Skipper offers special viewer license available for all users with full license for free. With Skipper Viewer you can open your model anywhere you need.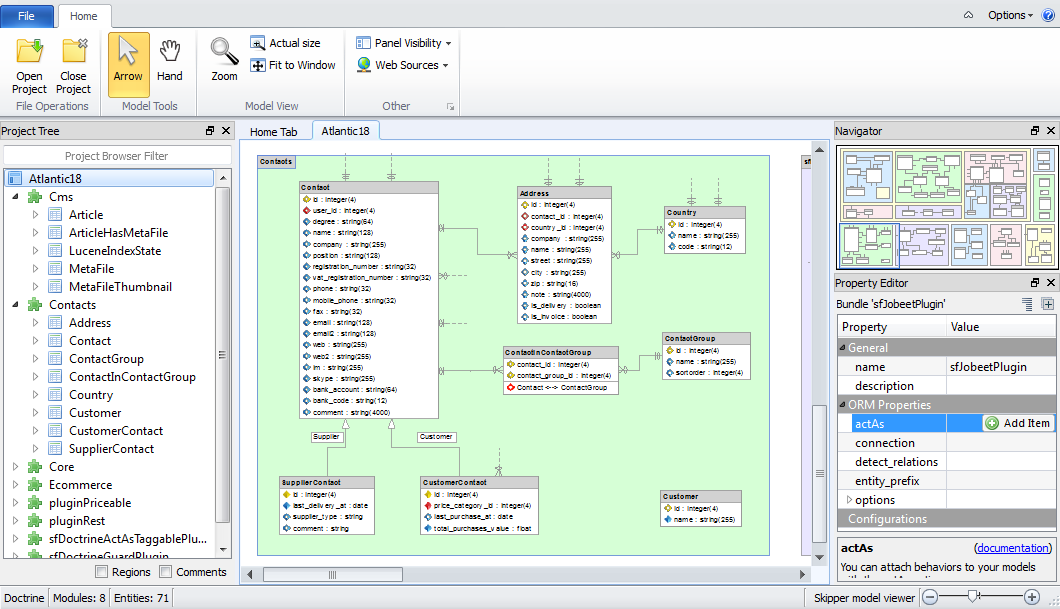 The viewer license can open any model created by Skipper, but the import, export or edit features are disabled. The viewer license allows the others to:
Display and browse the visual model.
Check ORM properties of any element.
Look up objects through project tree.
Export project to PDF or Image file.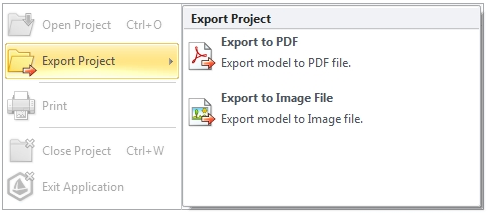 With the viewer license you can completly browse your model and see any objects and properties that can be edited in full version.
How to view Skipper projects
If you want to view Skipper projects, you will need to have the model stored in a Skipper project file. The Viewer can open any project saved by Skipper. But for easier sharing it is recommended to export the project as a single file. This creates stand-alone Skipper project file which can be easily sent to your colleagues.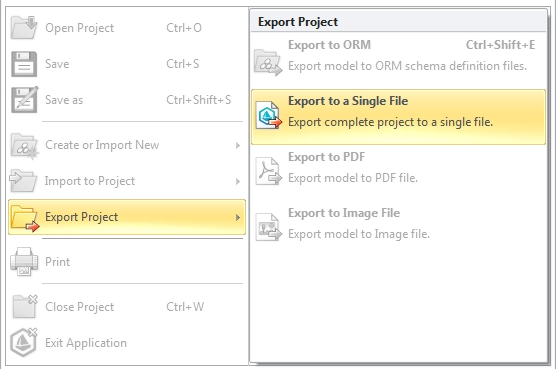 As the second step, install Skipper on a computer where you want to browse your model. After installation choose Activate model viewer only in License activation wizard and activate it by the viewer license key, which you can find on your license key page received after the payment.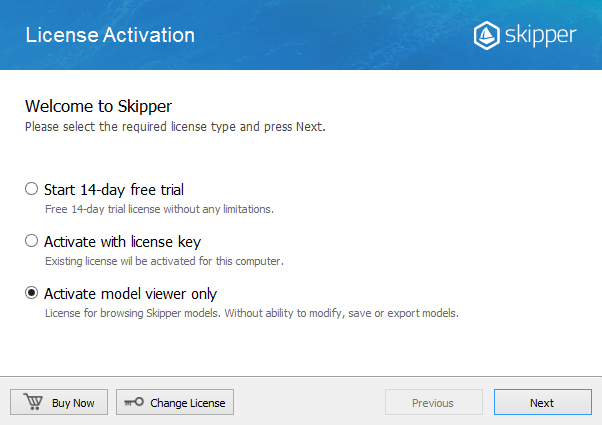 Final step is to open Skipper model on the destination computer. Any Skipper project is fully multi-platform so you can freely share it between multiple operating systems.